Descargar por MEGA
Iron Man joins Captain America, Thor, Hulk, Hawkeye, Black Widow and Falcon as they assemble to fight the foes no single Super Hero could withstand! Now, they must battle a team comprised of the planet's most dangerous villains, The Cabal, a group joined together under the leadership of The Red Skull!
Season 01 , Episode 13 – "In Deep"
Iron Man and Captain America disguise themselves as villains to infiltrate Red Skull's Cabal, but when their disagreements over strategy cause their cover to get blown, they're forced to take on the entire Cabal alone.
Season 01 , Episode 18 – "Mojo World"
Hulk and Hawkeye suddenly find themselves stuck in a death match at the hands of the intergalactic broadcasting master, Mojo.
Season 01 , Episode 20 – "All-Father's Day"
Odin comes to the Avengers Tower demanding his son cease his "fun" on Earth and return to Asgard. Thor promises that if he can't prove the good he does on Earth he'll return home forever.
Información:
Titulo: Avengers Assemble 2013
Duración: 21 Minutos aprox.
Idioma: Inglés
Tamaño: 175 a 200 MB aprox.
Formato Ó Extension: AVI
Capítulos del 01 al 23 actualizando.
Subtitulos en español para descargar: http://www.subtitulos.es/show/1716
Avengers Assemble S01E01 The Avengers Protocol Pt.1
Avengers Assemble S01E02 The Avengers Protocol Pt.2
Season 01 , Episode 03 "Ghost of a Chance"
Season 01 , Episode 04 The Serpent of Doom
Season 01 , Episode 05 Blood Feud
Season 01 , Episode 06 "Super Adaptoid"
Season 01 , Episode 07 – "Hyperion"
Season 01 , Episode 08 – "Molecule Kid"
Season 01 , Episode 09 – "Depth Charge"
Avengers Assemble S01E10 Doomstroyer
Avengers Assemble S01E11 "Hulked Out Heroes"
Avengers Assemble S01E12 – "Avengers Impossible"
Avengers Assemble S01E13 – "In Deep"
Avengers Assemble S01E14 – "Hulk's Day Out"
Avengers Assemble S01E15 – "Planet Doom"
Avengers Assemble S01E16 – "Bring on the Bad Guys"
Avengers Assemble S01E17 – "Savages"
Avengers Assemble S01E18 – "Mojo World"
Avengers Assemble S01E19 – "The Ambassador"
Avengers Assemble S01E20 – "All-Father's Day"
Avengers Assemble S01E21 – "By the Numbers"
Avengers Assemble S01E22 – "Guardians and Space Knights"
Avengers Assemble S01E23 – "One Little Thing"
SALE LOS CAPÍTULOS NUEVOS LOS LUNES a la tarde-noche !
Servidores: Mega, putlocker, filecloud y 4shared
Trailer: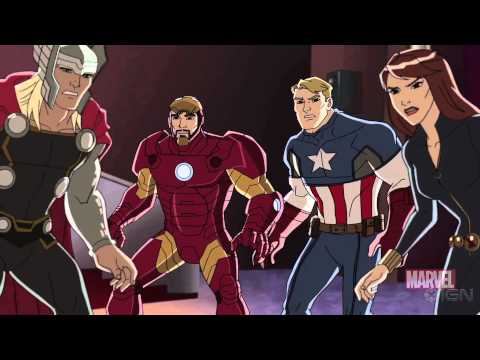 Capturas:
Descarga:
Descarga en MEGA 1 Link:
Ver Avengers Assemble 2013 Online:
¡Antes de Preguntar!
La contraseña de todos nuestros aportes es:
hackstore.net
Si no sabes descargar, tienes problemas para ver la serie o descomprimir el archivo...
Aqui te decimos como solucionarlo:
Preguntas Frecuentes
.